An Quick LSU Update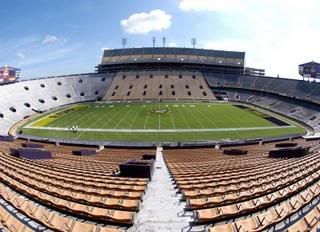 Time to take a break from the politics of the world and update LSU football
First off to any of my readers that were in the parking lot at Bogies last night in Baton Rouge. Please email me and give me the scoop lol.
Tigersmack gives us a interview with a Tulane Blogger and his thoughts on the game
.
LSUsportsnet gives us a overview of the upcoming game from the LSU side
. There is a Les Miles post game interview at the link.
Scott Ferrell at Bayou Bengals blog
says it like it is as to the "quarterback controversy". Thankfully that is dying down.
The Baton Rouge Advocate
has a article on the question that is on all minds - The LSU running game
.
The NOLA
Times Picayune has a good article on LSU defensive tackle Ricky Jean-Francois
.
Kirk Herbstreit from ESPN
gives the SEC and LSU some Love
-
couple of observations, please nobody ask who has the best conference in football this year. There is the SEC and then everybody else. Secondly, Auburn, congratulations on the win, but my friends, the best defense in the country hails from Baton Rouge, Louisiana. Auburn won the game, thanks in large part to playing it at home with a vocal fan base. The thing that I walked away with was that Auburn deserved credit for finding a way to win, but LSU's defense is scary
.
Now a cool pic. When I first lived in Baton Rouge I didnt realize that there was a great school for the Deaf in Baton Rouge. I think this is a major cool pic-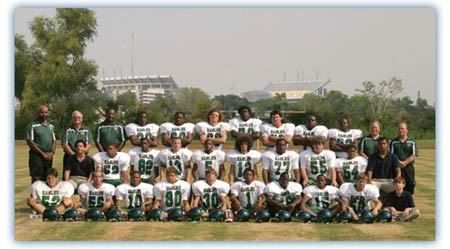 Louisiana School for the Deaf 8 Man Team. 2005 Deaf 8 Man National Champions
!
No Link but I am hearing that LSU lost out a major Baseball Stud . It appears that Carmen Angelini of Barbe in Lake Charles has committed to Rice. UGHHH
Technorati Tags:
LSU
Louisiana