It is Official- ESPN COLLEGE GAMEDAY BLEAUXS
Yesterday I made a prediction that ESPN college Gameday in furtherance of their USC anti SEC Lovefest would skip the Auburn/LSU game
. Well
today it was announced they shall be attending the USC/Nebraska game
. Of course as I said yesterday this makes no sense. The most important game will be between the # 3 Auburn Tigers and the #6 LSU Tigers. At this game for all practical purposes one contender of the SEC Championship will be decided that will take place in Atlanta. Also there are good odds that this game could decide who might be playing for the National Championship. Imagine this intro on game night
"
The AUBURN TIGERS enter 2006 with eyes on the BCS national title. After a bitterly disappointing snub in 2004, the Plainsmen look to leave no room for debate this time around. With a dynamic offense featuring star tailback Kenny Irons, the Tigers are loaded and ready to wreak havoc in the SEC. In their way stand the LSU TIGERS, who themselves have high expectations of hoisting the crystal. After a trying 2005 campaign overshadowed by Hurricane Katrina, the Bayou Bengals look to restore pride to their wounded state. As Alabama native son JaMarcus Russell leads the purple and gold into the hostile Plains, only one team of Tigers will emerge with national title hopes intact. It's an SEC West showdown - LSU vs. Auburn !!!
"
One teams hopes will be elevated and one teams hopes will be dashed. So much on the line and ESPN goes to a non conference game at USC. PLeaseeeeeee. Yes I know ESPN is owned by ABC but in the past that has not been a huge factor in any of this. They have appeared at CBS SEC televised games before. ME thinks it is time for FOX Sports to up it a notch and give ESPN gameday some competition.
Of course we fans in the SEC have seen this happen year after year. It seems not to matter that as usual the SEC is Dominating again the Top 25 and especially the top 10 where we currently have 4 teams ranked. Its the same ole story. Just ask LSU as to their treatment after winning the NC in 2003 and ask Auburn how they were treated like the dark sheep of the family after they had the audacity to go undefeated in 2004. We beat up on each other and cause the other teams to fall but that still doesnt matter for the teams that come out on top. Nebraska for all that is holy just finished playing Nicholls State from Louisiana.
Of Course the Spin is already starting to get the desired result.
Look at this Crap -In mid-September, title game already decided Buckeyes will roll to championship; Notre Dame-USC to iron out No. 2
.
"Rarely is the ending of a mystery or thriller revealed at the beginning. It would ruin the suspense and eliminate any reason to read the darned thing in the first place.
Which brings us to the college football season of 2006 and the wake of Ohio State's convincing 24-7 victory over Texas.
The rest of the slate from here on out should provide some mild amusement and perhaps even token conflict. But it will also be anticlimactic, because if all goes according to form, No. 1 Ohio State will play the winner of the Nov. 25 USC-Notre Dame clash in the national championship game on Jan. 8
."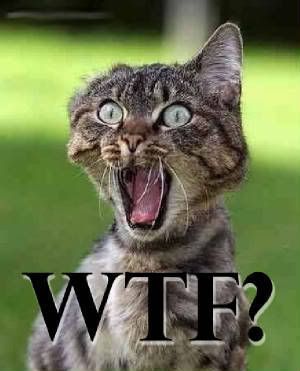 Good grief well I suppose that says it all might as well just be content down here and just be glad we occasionally get to be on the TEEVEEE. However the above is perhaps just an unhappy reality of how the game is played and the media guy is just clueing is in on the truth so not to have any of us uppity schools get our hopes up so too bad Auburn, LSU, FLorida, and Georgia. I suspect other schools have similar frustrations. Oh well that is my rant.
Technorati Tags:
LSU
ESPN
Auburn