A Tribute to The Dear Leader Tom Tancredo
You might not have noticed but Tancredo has a little blog
. It is a blog that is supported by our Tax Dollars. Well I think blogs are great. I think it would be great for more Congressmen to blog. However one notices this note on his blog:
(Please Note: Blog entries are reviewed and not all messages will be posted)
Well lets say after reviewing this taxpayer supplied blog and the comments that were there( and more importantly the comments that I am sure were deleted) , I was reminded of another famous politician that does such things as use precious resources on his own praise.
Thank you, Rep. Tancredo, for protecting our border with Mexico. We don't know how many terrorists are crossing the border, along with the illegals from Mexico. Sure wish you were our Rep. Sincerely, Dee
.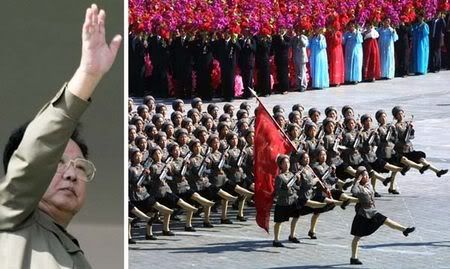 "George Will Opinion in The Nashville Tennessean October 10, 2005 . . . . I do not believe 95% of Americans care whether their president is "some tall guy with good hair". I believe Americans want leaders with character, leaders who are honest, leaders who have integrity, leaders who represent the people and not just the special interest groups. Mr. Tancredo should reconsider and run for president of the United States!"
You are a hero!
Thanks for your efforts on border control. I have written the President and my representatives here in New Jersey trying to inspire them to seal the borders and deport illegal aliens. I support your thinking on border control and would like to encourage other Representatives to support it. Could you e-mail or post a list of supporters so I, and others, might cheer them on
.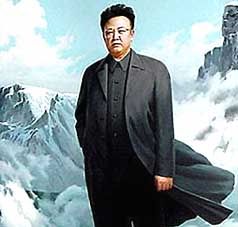 Congressman TancredoYou give us hope, just knowing you have the courage to speak to the issues that most in power do not seem to want talked about.I want you to know many of us stand with you especially on this illegal immigration going on and allowed to happen.My prayers will be that the Lord of all mankind will keep you strong
.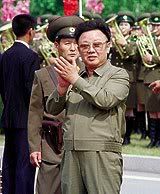 Sir, THANK YOU, THANK YOU, THANK YOU!!!! I read the statement on "Birthright Citizenship" and am very pleased and relieved to see someone has the same idea. I am convinced this is a large factor into why our immigration policies have failed. As a former resident of you district, I saw this first hand more than once. Keep up the great work. M.
D.

Dear Congressman,I am not in your district, however, I am impressed and energized with your unwavering, strong stance on several issues. The issue at hand this time is illegal immigration/homeland securtity (the two go hand in hand). Thank you for being a voice for many. I did write Sen. Bennett from Utah expressing my disbelief in his legal manuevering. Where are his priorities? We are Americans, first. Our forefathers did not fight for us to be so careless with our freedom. Thank you for your strong leadership. Washington, Hancock, Franklin and the boys would be proud of you
.
I agree completely, and I agree with much else that you have on this page. I wish I was one of your constituents so I could vote for you. Keep up the good work
.
Wow, I glad we live in a Country where leaders don't use much needed funds and resources on themselves instead of the populance and engage in orgies of adulation like you know where. OH and the notallowing any questioning as to ideas or possible misgivings about any part of his agenda on his Govt supported blog is great too.
Anywho, Remember even though the Dear Leader thinks he is God of the Republican Party he is not. He is just one little ole Congressman that bullys other conservatives if they even question him or his policies a bit. HE is a bully that in his spare time appears with people like Jerome Corsi that go on the old Art bell show and spreads and adopts conspiracy theories between the segments on Alien abductions and astral projection. Congressman Cannon and President Bush beat him back so despite what his adoring masses think he aint the new Lincoln of the Party. It is time to tell the Dear Leader
that told our President to sit home and shut up
to remember he is a Congressman from Colorado and not the Speaker or any big cheese yet.
He is just someone that helps promote and encourage anti Catholic Conspiracy theories
. That doesn't mind if his
PAC Chairman speaks on extremist and racist talk shows
.
That hides the fact that he associates with people that are radical population control freaks and he himself promotes wild population control theories
. In fact as to those radical
almost Al Gore like beliefs as they say a picture is worth a thousands words
.
Just remember what the Wall street Journal had to say
"So determined is conservatism's nativist wing that it's even made common cause with radical environmentalists and zero-population-growth fanatics on the leftist fringe. The Federation for American Immigration Reform and the Center for Immigration Studies may strike right-wing poses in the press, but both groups support big government, mock federalism, deride free markets and push a cultural agenda abhorrent to any self-respecting social conservative
."
March 15, 2004
Thanks Tom. Oh and also he broke he word to the voters on Term Limits. HE by the way was past Chairman of Colorado Term Limits. He came to power because of that. Oh well so Sorry.
Coming Soon- Conservative Republican Team Anti Tancredo Blog
-
The Truth will be told
This idea was ripped off by what I found at an another anti Tancredo Blog
-
Technorati Tags:
Tancredo
,
Tom Tancredo
,
immigration
,
GOP
Republican
,
Pro-life
,
Colorado
,
Bush
,
illegals
,
Republicans Against Tancredo
illegal immigration