LSU VS ULL - LET THE FLAMING BEGIN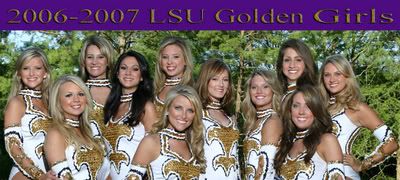 Well the LSU/USL game is fastly approaching. It is the opening game for the LSU Tigers this year and will of course be held at Tiger Stadium. The University of Louisiana at Lafayette(formally USL) which is located about a hour away from Baton Rouge is the opposing team. Lets just say there is no love lost between the two schools.
One of the best things Skip Bertman did in my opinion was having LA Tech and ULL play LSU in alternate years. LSU fans hate that as a genral rule but I think they are shortsighted. This is on the whole good for football in Louisiana as a whole. PLus, I am a Tech Fan also.
Anywho, if you have an interest in this game you might wish too bookmark this post. I shall be trying to keep track of all the amusing threads on different fan web sites that will be talking about the game. This will include LSU and ULL threads in all fairness. So enjoy the fun as I try to keep up with how fans from both schools bash each other. IF you have a thread or a forum I have missed just leave a comment or a email
LSU BASED THREADS
-

ULL FREAKS
-
Question for ULL fans about the Ragin Cajun band
-
LSUv.LL-LSU is favored by 30.5-What's your take?
ULL based Threads
When chosing college.... was LSU a choice for you?
the term to fit all UL fans
UL v. LSWHO TV TIME?
UL's Realistic Chances against LSU -30.5
LSU Ticket sales in Lafayette Parish (created from tangent)
Technorati Tags:
LSU
,
ULL
University of Louisiana Lafayette
Louisiana
College Football